A brief history of myself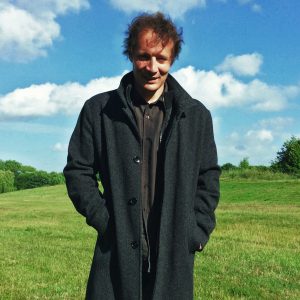 I was born back in the days of brown corduroy and Led Zeppelin in ye olde London city. I grew up in the East End. I preferred playing in the woods back then, hunting and watching the stars, but was mostly made to go to school and grow teeth.
I moved to Oxford, where I continued my love of the woods, adding a healthy dose of cider and high jinks. But I found the world of books, immersing myself in English literature from Bronte to Dickens to Tolkien, dipping into drama and music too. It's safe to say my creativity rooted there.
I fronted an Indie band for a while, produced House music, and generally messed about. Then I headed up north to the land of Robin Hood (Nottingham) where I studied English Lit and Media at Uni. I met my soulmate, and in an unsuccessful attempt to escape the UK, headed South as far as possible. So it is that I now find myself scribbling away in Brighton – undoubtedly the coolest city in the UK.
All the while, I wrote and created, from poetry, to short stories, to little people. They stuck around and I've come to appreciate them. There have been several bands since then, several jobs, and a lot of words.
My favourite food is garlic bread. I prefer Star Trek over Star Wars. I love music. I love tech. I love stories. I live in my imagination.
And now you know.