It's been a busy month, the highlight of which was a trip to the Netherlands, where against my better instincts the little people persuaded me onto some gut wrenching rollercoasters. (I literally tensed to stop my kidneys swapping sides…) The canals in Amsterdam go on forever, the Dutch people are a lot taller than you'd imagine, and their history as a great trading nation is a lot more impressive than I'd realised. Some of the opulence of the 18th century architecture was great inspiration for Bindcrafter, which is set in a similar era.
Writing Update!
Now, it is September – time to get serious – time to get writing and finish my work in progress epic fantasy, Bindcrafter. And, what's new in the Feyrlands? Well, I don't do spoilers, but I will say that the weather (red lightning & black rain) is giving as much cause for concern as the geo politics, and the state of our hero, Guyen's boots.
Special offer of the month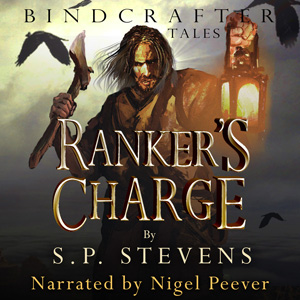 You've read this far? Would you like a free copy of the Audiobook of Ranker's Charge, in return for an honest review? It's out now (see it on AUDIBLE.COM). It's a really great production. Narrator, Nigel Peever (find him at https://www.nigelpeever.co.uk/), does a formidable job bringing the story to life.
Interested? I have a few promo codes to give away so email me at writeme@spstevens.com and answer this question to get one – first come, first served: How much does an ounce of Bloodstone go for in the Feyrlands? (Tip – you'll find the answer on page 1 of Ranker's Charge [here])
Recommended Reads
This month, my recommended reads come from two fantastic authors writing Fantasy with a touch of romance. A stunning debut novel from Clare Sager and a luxurious side story to Monica Enderle Pierce's Militess & Mage series. I love both these writers, check out the previews on Amazon and find a gem.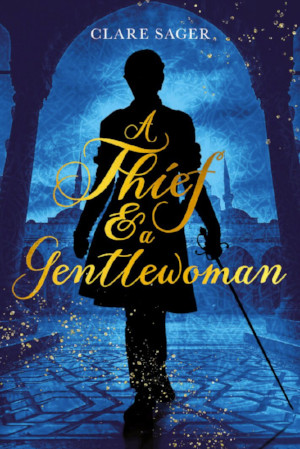 Quin poses as a noblewoman to rob from the rich and give to the poor. But what happens when one aristocrat edges too close to her true self?
She's ready to face her greatest con yet – or so she thinks. Her target is Atesh, second in line to the throne, but he's no ordinary mark.
Clever, observant, and charismatic, he starts to see past her disguise, forcing Quin to walk a fine line between her con and the truth. With their growing mutual attraction, can she fool him and keep her secrets?
When Atesh is framed for murder, all Quin's plans are thrown into chaos. Now, with sword and sabrecat at her side, she must prove his innocence or watch him hang.
A Thief & a Gentlewoman is the first book in the Counterfeit Contessa series. If you love swashbuckling action, romance, and strong heroines, then you'll love this page-turning new story.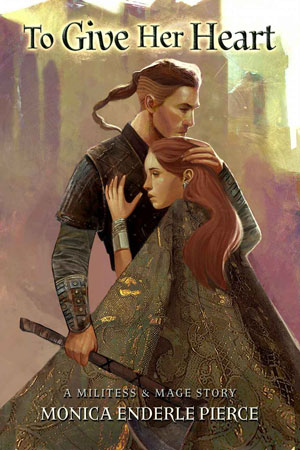 He's a pauper, a protector, a whoreson. ?
She's a princess, a rebel, a witch.
?Can their young love overcome the ugly truth that threatens to separate them forever??
Traumatized by the brutal murder of her beloved father King Vernard, sixteen-year-old Princess Arevik has shut out everyone as she mourns. Her only source of comfort and strength is the servant who stepped between her and the murderers and fought to keep her safe.
Twenty-two-year-old Magod has suffered a recent loss too. His mother was killed by a vengeful witch, leaving him with no one but the necromancer he serves. Not a man to stand idle as others suffer, Magod protected Arevik during the attack that killed her father. And he continues to be her Voice in Mourning at Tatlis Castle as she silently grieves.
Friendship turns to affection, but it's an impossible love for a princess and a pauper. Especially when Arevik's brother Ilker, the new king, insists that she choose between two influential suitors and tasks Magod with encouraging her to fulfill her royal duties.
Arevik must decide if she will discharge her obligations or abandon responsibility for the man she desires. And Magod must carry out a command that will leave him lonely and heartbroken or defy the king and risk his life for an unattainable love.
Magic, adventure, suspense, and love abound in this short story, a companion to Monica Enderle Pierce's A Castle to Keep. Epic fantasy that's perfect for fans of swords, sorcery, and a touch of sweet romance.