And so we kiss October on the cheek and welcome in cold nights in front of the fire, well in this hemisphere at least.
Writing Update
September was a productive month of writing for me. I made good progress with my rewrite of Bindcrafter, my epic fantasy work in progress, now nearing the climax – always the fun bit with lots of things going bang and some 'peeling' for that sassy assassin Mist to get stuck into – you got to keep a girl happy.
Ranker's Charge is still getting good reviews, for which I am ever thankful. If you haven't reviewed it yet please do at your favourite bookstore here, and if you're on GoodReads a quick rating would be amazing here!
On The Horizon
Coming up, I have interviews to do this month, a to-be-read pile as high as a wizard tower, and once I've got to the end of the Bindcrafter rewrite, the challenge of plotting the 2nd Rankers Series book – the working title of which is 'Ranker's Island'. Likely this will end up a bit longer than the first episode at 60k words. I'll be writing this over November – a nod to National Novel Writing Month (NaNoWriMo). Expect to see my keyboard smoking.
---
Poetry Corner
This month, something autumnal.
Life on hold
Magic carpet of red and gold,
Moist air, and the fresh, cold bite.
Excited dogs sniff dampened logs,
Moulds and frogspawn friends tonight.
The light, the day, the night, the same,
Warmth locked in sleepy ground.
Such promise laying deeply set,
Long grass, dew freshly bound.
Thick soup of life on hold, to spite,
Varnished veins steeped in red and gold.
Unconscious acorn's precious sleep,
Its voyage in rusted seas foretold.
---
This Month's Goodies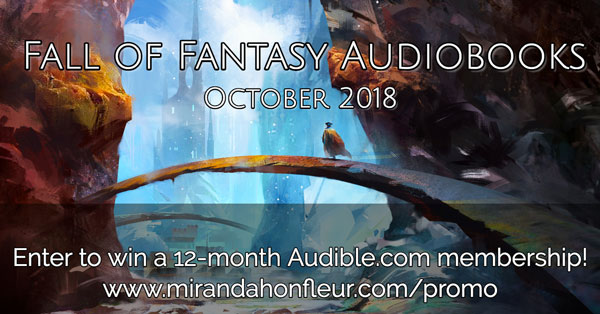 Take a walk in the crisp autumn air while listening to stories of fantastical creatures and imaginative new worlds. Browse the categories to find fantasy audiobooks you'll love, and enter to for a chance of a 12-month Audible.com membership.
This month's Fantasy Read picks have something for everyone. There's a great Halloween anthology to pre-order, or a novel about telepaths and transformed beasts. Or perhaps you fancy a D&D inspired novel or epic series. What are you waiting for?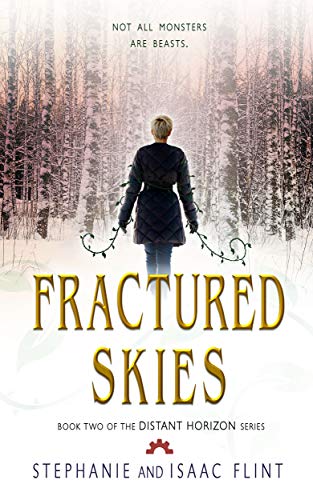 Not all monsters are beasts.
The government's secret transformation of beasts—subhuman creatures made from humans with powers—means that the Community's utopian ideals of safety and security are lies.
Thanks to a high-ranking telepath, nineteen-year-old Jenna Nickleson knows what it's like to go through one of those transformations. During a mission for the rebellion, the telepath cursed her with false "memory seeds" that attack her mind with horrifying visions of being turned into a beast.
If Jenna ever wants to see the Community be secure, she needs to figure out how to end the transformations, remove the government making her cherished Community a front for a nightmare, and get those memory seeds out of her head before she loses herself.
Get it HERE
---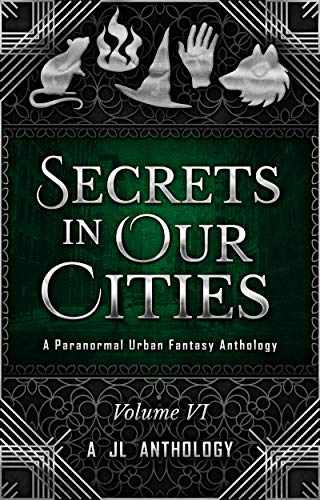 The real world and imagination collide in this international collection of paranormal urban fantasies.
Some cities are inhabited by lycanthropes: a werewolf-turned-private-eye takes on a kidnapping case that upsets his plans for a simple life; a vegetarian werewolf must join forces with a local pack to save their city; and a twenty-something lycan thinks she's the scariest monster in town until she meets a necromancer.
Children are often the center of paranormal activity: a troop of Mountain Gals on a camping trip runs afoul of a witch; a high school outcast pairs up with an angel to guide ghosts to their final rests; a young fae intelligence agent is placed on his first undercover assignment at a high school; and a little girl rattles a zombie-run pub for supernatural clientele when she accidentally begins haunting it.
Get it HERE
---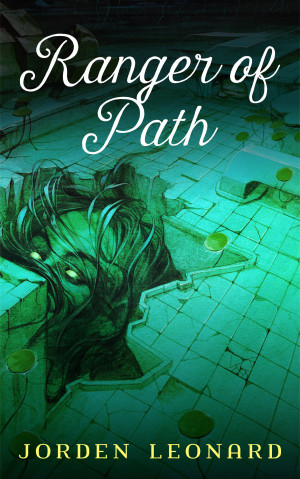 Ishkur, an orphan nostalgic for the heroic roots of his adoptive band of ambitious adventurers, sets out on a redemptive mission to recover the secrets of a forgotten trade route traversing a contested realm.
The orders that he finds in his pocket upon waking are always written in the same strange hand, yet he has never met the writer. This time the note says he must join up on the road with an assassin, an old acquaintance he's not quite sure he can call friend.
When world shaking events interrupt and strip Ishkur of everything but headstrong optimism, he pushes on, blazing his own foolhardy path.
Get it HERE
---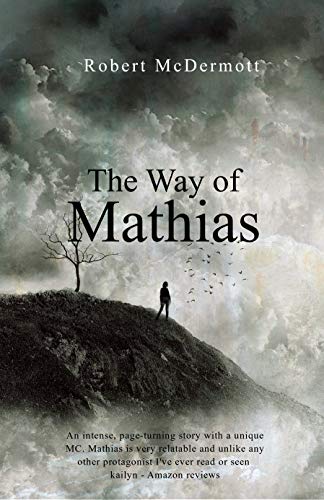 The Empire caused the death of his parents… Mathias intends to get revenge but can he get to the highest target of them all?
Mathias, a young man and a keen farmer, has a peaceful life. One day a ranger called Alexander appears at his parent's house and shows interest in him. The following trouble that ensues causes the death of his parents and all he loves. Mathias sets out on a mission of vengeance against the Emperor that ordered his death. Meeting a redhead along the way called Fayette with a similar purpose, the two of them and Alexander meet many trials along the way.
Get it HERE